Entries at this year's LoveSmart Media contest were shown at the 2020 Teen Media Summit last month.
The judges chose three entries for recognition.
In 1st Place was the Spoken Word video, "Free To Embrace" performed by Janaeya Smith from the Cool Kids Free Teens club in Paterson, NJ.
In 2nd Place was a Rap music video called "The Abstinence Song" submitted by Joseph and Joshua Buergi  from the Bay Area in California.
The 1st Place winner in the Video Drama category was the Cool Kids PSA. The video, was written and directed by Kasier Carter. Actors included Jared Barnes, Sophia Savage, Nasir Smallwood, Tanishka Daley, Tendaji Thorpe, and Qumar Carter.
10th Graders at Lincoln HS, Jersey City
I liked that everything was straight-forward. I feel like everything that was talked about was serious and real.

I really like how open our conversations were. No dead space.

It's teaching me the things I don't know and information I can take into consideration when I'm in these situations. One thing I learned and I found interesting is the difference between mature and immature love.

Yes (I liked the program), because 

school 

doesn't really talk about these types of things.

It was very eye-opening hearing what happened with teens who had sex so early in their lives. This can be an 

eye opener 

for the younger generation to prevent them from making big mistakes.

I would recommend this program for other teens because it opens the eyes of teens whose lives might be going to the wrong path.
9th Graders at Lincoln HS, Jersey City
I like the way 

Ms. 

Linda gave me a better picture 

on 

protecting my feelings and how a relationship is really supposed to be.

It's very detailed and doesn't sugar coat anything.

It informed me 

on 

things I didn't know but needed to know for my health and safety.

I learned about how sex can kinda control you. Sex can make a breakup worse than it should be.

I would recommend the LoveSmarts program to people my age because they are out there making bold choices without knowing the consequences.

It taught me a lot about sex, relationships, and maturing.

It's blunt and straight-forward. I feel this is perfect for people my age.

It changed my point of view in many ways. The most interesting thing in this program that I learned was that if your lover doesn't respect your family values, he's not the one for you.

She didn't sugar coat anything.
The Institute for Relationship Intelligence reaches thousands of teens each year in urban & suburban areas of NY/NJ with messages of healthy relationships, self-leadership and service to others.
In the last decade, I.R.I. has reached more than 130,000 youth, helping them to focus on achieving their future dreams and avoiding the traps that could endanger their lives and goals!
The Institute for Relationship Intelligence is a 501c3 nonprofit organization (EIN 22-3301766). All donations are deeply appreciated and tax-deductible.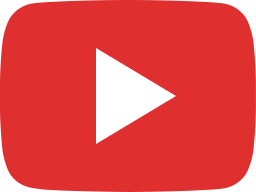 You A Winner w credits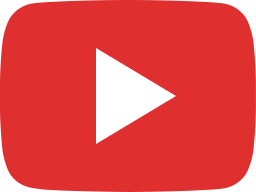 NAH I'M GOOD music video

By Ron Haskins
Courtesy of Brookings
Policy aimed at promoting economic opportunity for poor children must be framed within three stark realities. First, many poor children come from families that do not give them the kind of support that middle-class children get from their families. Second, as a result, these children enter kindergarten far behind their more advantaged peers and, on average, never catch up and even fall further behind. Third, in addition to the education deficit, poor children are more likely to make bad decisions that lead them to drop out of school, become teen parents, join gangs and […]