The Institute for Relationship Intelligence reaches thousands of teens each year in urban & suburban areas of NY/NJ with messages of healthy relationships, self-leadership and service to others.
In the last decade, I.R.I. has reached more than 130,000 youth, helping them to focus on achieving their future dreams and avoiding the traps that could endanger their lives and goals!
The Institute for Relationship Intelligence is a 501c3 nonprofit organization (EIN 22-3301766). All donations are deeply appreciated and tax-deductible.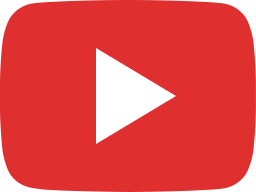 That's NOT Love!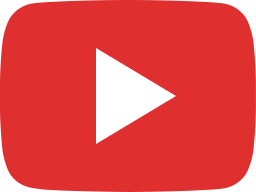 Gift Box

(Alexandria, VA) – State-level data from the National Survey on Drug Use and Health [7], the most authoritative study on drug use conducted by the Substance Abuse and Mental Health Administration (SAMHSA), found significant increases in youth marijuana use in several recently legalized marijuana states versus last year.
"Once again, marijuana is the stubborn outlier – the only drug significantly going up in several areas across the country and across several different age groups," said Dr. Kevin Sabet, president of Smart Approaches to Marijuana (SAM) [8] and a former senior drug policy advisor to the Obama Administration.
"Weed normalization and commercialization has […]
Bringing about meaningful change in the wake of 'Cuties' is going take a lot more effort than just canceling your Netflix account.
By Emma Freire
A massive outcry over indecent content, demands for a legal investigation, calls for boycotts, countless op-eds bemoaning the decline of American morals — no, I'm not talking about the current backlash against the Netflix movie "Cuties." I am referring to Janet Jackson's bare breast during the Super Bowl halftime show back in 2004. It was and still is one of the most controversial events in television history.
At the time, I found it strange that the backlash focused […]
We're sure you'll enjoy another music video created at the 2020 Free Teens Media Summit in Edison, NJ on the weekend of October 23-25, 2020. It's called "You a Winner!" The video actors included Jah'shaya Primus, Darlene Chen, Trenazah Jackson, Zyair Hansford and Yvonne Turner.
Check out the premiere of the NAH I'M GOOD Music Video on the Free Teens Youth youtube channel, also posted at FreeTeensYouth.org.
The video was created at the 2020 Free Teens Media Summit held on October 23-25, 2020 in Edison, NJ with teens from the east and west coast of the USA.
The video was produced by Darron Rosborough, Kienyen Chen, and Noal Burl and filmed by Joshua Buergi and Kai Kellet. Nibrya Tiagha, Jah'shaya Primus, Jarvis Ferguson and Trenazah Jackson were the actors.