2021 was a challenging year for us as we were not able to do much classroom education because of the Covid school lockdowns in New Jersey and California. It was heartbreaking to see so many young people shut off from their teachers and peers and confined in their homes!
We did use the time to upgrade all of our multimedia Relationship Intelligence Training presentations aka LoveSmarts education.
We WERE able to meet many times with young people in our after-school clubs, sometimes in person and sometimes via Internet.
2 Teen Media Summits were held in the last school year, one in October and the other at the beginning of May. Our young people had a good time recording music, acting in music videos, choreographing dance, etc. We also had some great guest speakers.
Here are the videos from the May 2021 Teen Summit.
Here are 2 videos from the October 2020 Teen Summit.
Our support continued for the orphanage in Kitwe, Zambia, which was mostly used to purchase food, clothes, and electricity.
We're very proud of the young people who are active in the after-school clubs in New Jersey and hopeful for the new clubs starting in Harrisburg, PA and in San Bernardino, CA. We're also grateful to the club leaders who invest in the youth each week and encourage each of them to aim for their best life!
Thanks to all of you for your encouragement and support over the years. We are looking forward to impacting many more lives in 2022! If you'd like to partner with us by becoming a sponsor, click here.
Sincerely,
Richard
The Institute for Relationship Intelligence reaches thousands of teens each year in urban & suburban areas of NY/NJ with messages of healthy relationships, self-leadership and service to others.
In the last decade, I.R.I. has reached more than 130,000 youth, helping them to focus on achieving their future dreams and avoiding the traps that could endanger their lives and goals!
The Institute for Relationship Intelligence is a 501c3 nonprofit organization (EIN 22-3301766). All donations are deeply appreciated and tax-deductible.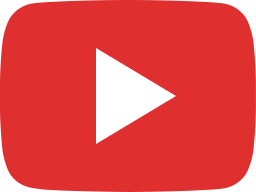 FT Club Leader RQ Curriculum Reflections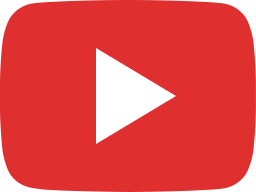 RQ Curriculum Overview & Training

In this video, Julie Hofmans talks about the tragic overdose death of her son Wyatt. Wyatt passed away at age 23 after taking a pill he thought was Xanax. The pill was actually laced with the powerful synthetic opioid fentanyl.
Chris Rock and his wife of 16 years divorced not long ago, and in his stand-up special,
he cites porn as a big reason why.
October 15, 2021
"One of the things I've done in the last year, not just going to therapy, I've gotten off of social media. I got off all social media, I don't watch pornography anymore, and my brain is like—I'm focused, man."
This quote is from Chris Rock during a podcast interview in September 2020 (FTND note: the content in the interview discusses political and religious issues on which FTND has no stance as a non-religious and non-legislative nonprofit).
In the […]