The Institute for Relationship Intelligence reaches thousands of teens each year in urban & suburban areas of NJ/PA and other states with messages of healthy relationships, self-leadership and service to others.
In the last decade, I.R.I. has reached more than 130,000 youth, helping them to focus on achieving their future dreams and avoiding the traps that could endanger their lives and goals!
The Institute for Relationship Intelligence is a 501c3 nonprofit organization (EIN 22-3301766). All donations are deeply appreciated and tax-deductible.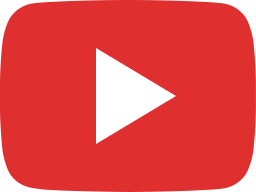 Daddy, where have you been?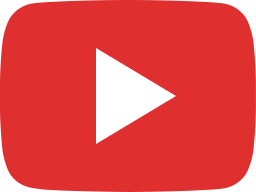 Daddy, Where Have You Been Rap- PAIN of Abandonment



SAM FADDIS
APR 17, 2023
"By far the largest part – eighty percent at least – of crimes against property and against the person are perpetrated by individuals who have either lost connection with home life, or never had any, or whose homes had ceased to be sufficiently separate, decent, and desirable to afford what are regarded as ordinary wholesome influences of home and family…"

Jacob A. Reis, "How the Other Half Lives", writing about New York City's slums in 1890.
What Reis knew, and what everyone with any common sense knows today, is […]
Cat Mayberry grabbed her backpack and ran out the door.
With no jacket, hat, or gloves, she ran through snow flurries on a cold Minnesota day. She ran down the street, and down the hill. She ran down the nature trail near her family's home in Eden Prairie, a southwest suburb of Minneapolis.
Trent Mayberry, Cat's dad, ran after his 20-year-old daughter. He caught up to her and grabbed her by her backpack, stopping her. They sat together on the frozen ground. Trent cried. Cat was scared but otherwise expressionless.
"Catherine, I love you so much," he told his daughter. "We're trying to […]
Date: Saturday, August 20, 2022
Time: 12 PM – 3 PM
Location: Archer Hotel
130 Park Ave, Florham Park, NJ 07932
Join us in honoring NY / NJ youth who have made the Free Teens pledge to save sex for marriage! Register Today!
2021 was a challenging year for us as we were not able to do much classroom education because of the Covid school lockdowns in New Jersey and California. It was heartbreaking to see so many young people shut off from their teachers and peers and confined in their homes!
We did use the time to upgrade all of our multimedia Relationship Intelligence Training presentations aka LoveSmarts education.
We WERE able to meet many times with young people in our after-school clubs, sometimes in person and sometimes via […]