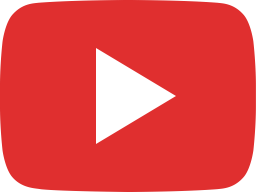 Britnee Speaks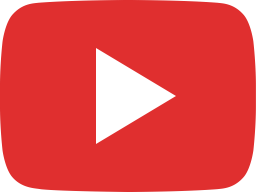 Anye Speaks

I have recently been to your website looking for answers…i haven't always been this depressed, i have been sexually abused for 7 years and no matter what my family and i do someone always does it. i haven't looked into a sexual relationship for "love" i have all the love i need at home. How many of your volunteers have been through what over half of the world has been through….how many know what it's like to hate the opposite sex? If you don't know what its like how can you help prevent what happens every day? It's a battle no one will win because teens are going to do it whether you or anyone else wants them to or not. I guess i have one main question…..how are you going to keep every teen from this when its impossible?
~Jerica
Dear Jerica:
The questions you ask about sexual abuse and "how many know what it's like to hate the opposite sex?" express so much pain, I hardly know how to respond. I wish I could erase all the things that have been done to you, but I can't. (What was done to you is illegal. Those who did these things should be prosecuted for their crimes. I advise you to talk to your school guidance counselor or another responsible adult to get the help and protection you need.)
What I can say is that when people misuse love and sex, bad things happen to them, and to others. This is no secret to you or almost anyone else willing to pay attention. Many teens we have contact with understand this very well. Some of them have made these mistakes and have chosen to stop making them. They understand that the time to experience sexual intimacy will come again–later.
Jerica, you say, "its a battle no one will win because teens are going to do it whether you or anyone else wants them to or not. i guess i have one main question…..how are you going to keep every teen from this when its impossible?" Well, you're right, no one, me included, has the power to "keep every teen from this." To be honest, there are too many adults who profit from teen sex, from using teens for sex personally or from making money from it.
All we can do is talk honestly about these issues. There are many teens who understand exactly what we're trying to say, and just need some encouragement to go the right way in their lives. Sometimes the ones who argue the most with us are the ones who most want to receive an answer.
Thank you for sharing some of your painful heart with us. I hope we hear from you again. Please contact us if you need help to get away from your dangerous situation, or if you just want to talk.
Sincerely,
Richard
I'm a 17 year old high school student, currently a senior. I don't think my life has been that difficult, but it's definitely not been perfect.
I was born in Cali, Colombia. My mother left my father when I was young to go to the United States in search of a better life for me. Adapting to the schools and language wasn't as hard as expected. Soon I had a stepfather who became a big part of my life and then a younger brother who is fun to bother
Growing up, I had many friends who did drugs and sometimes hooking up with someone. I've never been easily influenced to do anything, so I guess it's good to be stubborn sometimes. This saved me from the problems that soon came to my former friends. Some were arrested; others I knew had kids.
Incredibly, I started to see more of this as I entered high school. Kids just wanting attention, wanting to be "cool" in front of everyone. Sex was becoming a common conversation to many. I'd hear many stories about one person doing this and that. Name calling and bullying certain people who had multiple relationships with someone, started to become more common. You could you hear it everywhere. Guys thinking they're "cool" because of who they have been with, spreading rumors, embarrassing girls, ruining their reputations. Shocked is the only way I could describe what I felt about high school in my freshman year.
Now, as a Senior, I have seen girls not even 18 yet, pregnant in school walking in the hallways. I feel bad for them only if they just didn't have sex with someone their lives would be different. All in an instant, someone's life is changed just because they wanted to be like someone else or finally be the "cool" kid in school. As a Senior in high school, I can tell you that they aren't the cool kids. They're the ones not succeeding in life. They're the ones left behind.
Making the right decisions can be difficult. Also, knowing what really is wrong or right is challenging at times. No one is alone and you don't have to make decisions by yourself. That's why LoveSmarts connects hundreds of teens who openly share their experiences. It allows us teens to learn from their experiences and better ourselves. Don't ever feel like you'll never be heard, don't let yourself to get down with the feeling of insecurity. Interact with the many teens who share the same feeling you do. Learn the consequences of immature choices and learn how to start making healthy choices.
"It was about 4 years ago when I attended my first Free Teens meeting. What I learned from Free Teens within my first two years, I didn't think I would need that advice as I got older, but I was wrong. This organization has taught me that practicing abstinence  and being drug-free can save you from a stressful and dangerous life. Doing drugs can only lead you to three places: 1. The hospital. 2. In prison. 3. Six feet under. Now let's face it, no mother want to talk to their child through a window or even bury their child. No mother should go through that and that is what Free Teens is trying to prevent. "
Sarah Chisolm, 15, grade 10, Paterson NJ
Dear Free Teens,
I am a college freshman this year, 19, and finally on my own. My religion and culture have always emphasized abstinence until marriage, and I have chosen to obey that principle. When I was a young teenager, I also decided I would not have boyfriend in High School, and would not kiss anyone until after I graduated. I achieved my goals. I know some of the girls at my school that got pregnant in High School, or had irresponsible sex, and felt bad about it. I never had to worry about it, because I made the choices before the situation came up. I would encourage others, both male and female, to make their choices ASAP. If you know what you want, you are more likely to get it. And thank you so much for this web site. I always thought it was just a few select religions that publicized this, and I am glad to know you are informing other youth about the advantages of waiting. It really will change lives.
Thanks Again,
Amber
TEENS TALK SUBMISSION FORM
If you are interested in submitting content for this page, please fill out this form for us to review!